Meeting with Chongqing Medical University
A meeting between members of the School of Biomedical Sciences (SBS), CUHK and the School of Lab Medicine, Chongqing Medical University (CQMU) was held online on 6 June 2022. The representatives from the School included Prof. Andrew M. Chan, Director, Prof. Hector S.O. Chan, Associate Director (External Links) and Prof. Zhao Hui, Assistant Director (Graduate Education).
Prof. Chen Tingmei, Associate Director of the School of Lab Medicine, CQMU and Prof. Zhao Hui of SBS first introduced the participants to one another. Prof. Chen and Prof. Andrew Chan then presented the recent development of both Schools and Universities respectively, and reviewed the progress of the mutual collaborations undertaken by both parties. Afterwards, meeting participants discussed the potential collaborative opportunities in education and research in the future. After the meeting, the Memorandum of Understanding (MoU) on Summer Undergraduate Research Training Programme between SBS and School of Lab Medicine, CQMU was renewed and signed in late June.
The meeting and the renewal of MoU have not only tightened the academic bondage between the two institutions, but also helped continue the partnership for supporting the training of students and research development for both parties.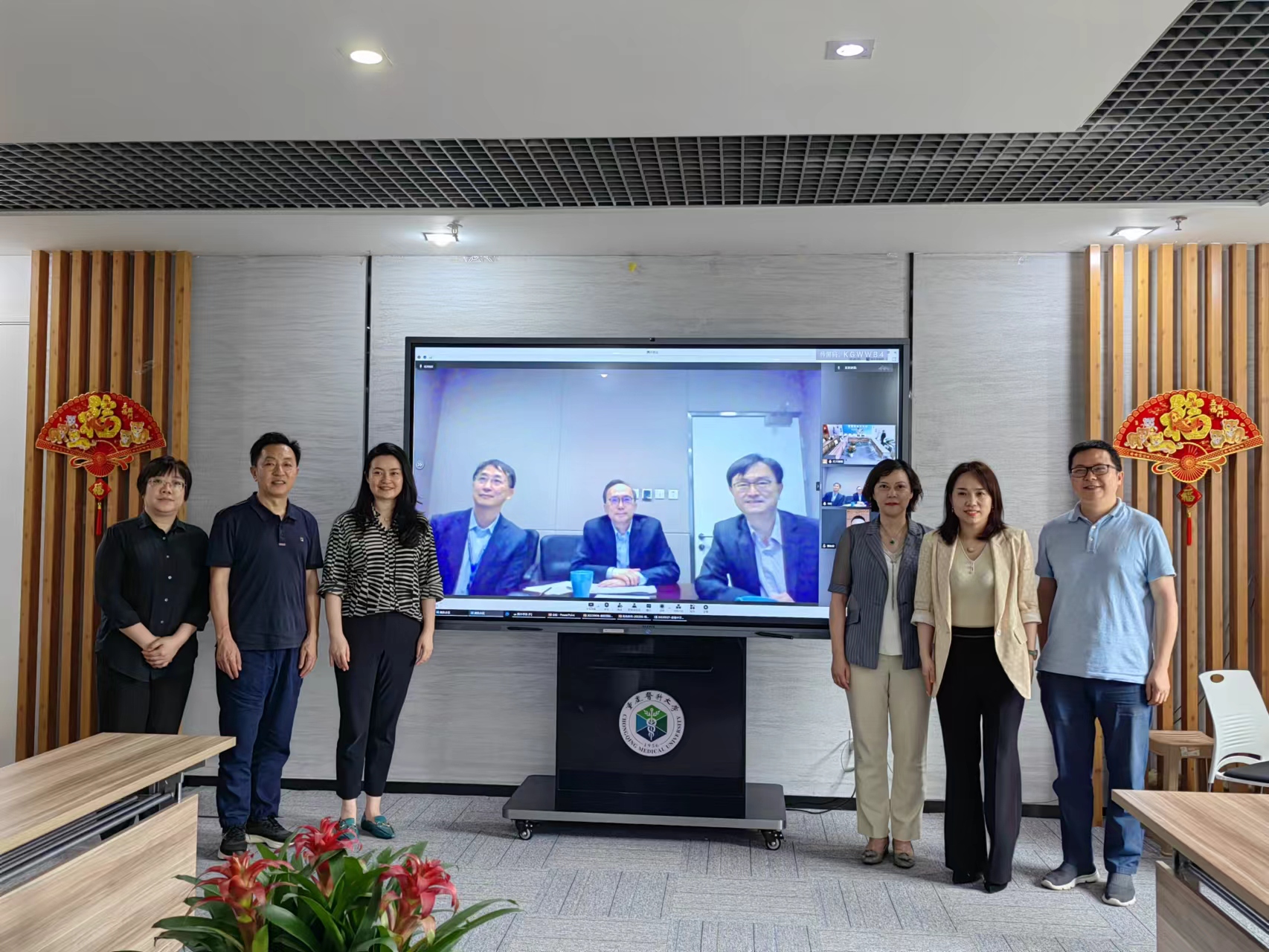 (From Left, on screen) Prof. Zhao Hui, Prof. Andrew Chan and Prof. Hector Chan with representatives of CQMU
中大生物醫學學院及重慶醫科大學成員於2022年6月6日舉行線上會議,本學院出席成員包括學院院長陳文樂教授、副院長(對外事務)陳新安教授及助理院長(研究生教育)趙暉教授。
重慶醫科大學檢驗醫學院副院長陳婷梅教授及本學院趙暉教授首先介紹兩校的與會者後,陳婷梅教授及陳文樂教授分別簡介其學院的最新發展,及兩校交流合作進度。之後,與會者討論探討於教育及研究方面的合作事宜。在會議後,學院與重慶醫大檢驗醫學院於6月尾重新簽署有關本科生暑期研究訓練的合作協議。
憑藉是次會議及重新簽訂合作協議,不但可加強兩院的學術聯繫,並繼續進行學生培訓及研究發展方面的合作發展。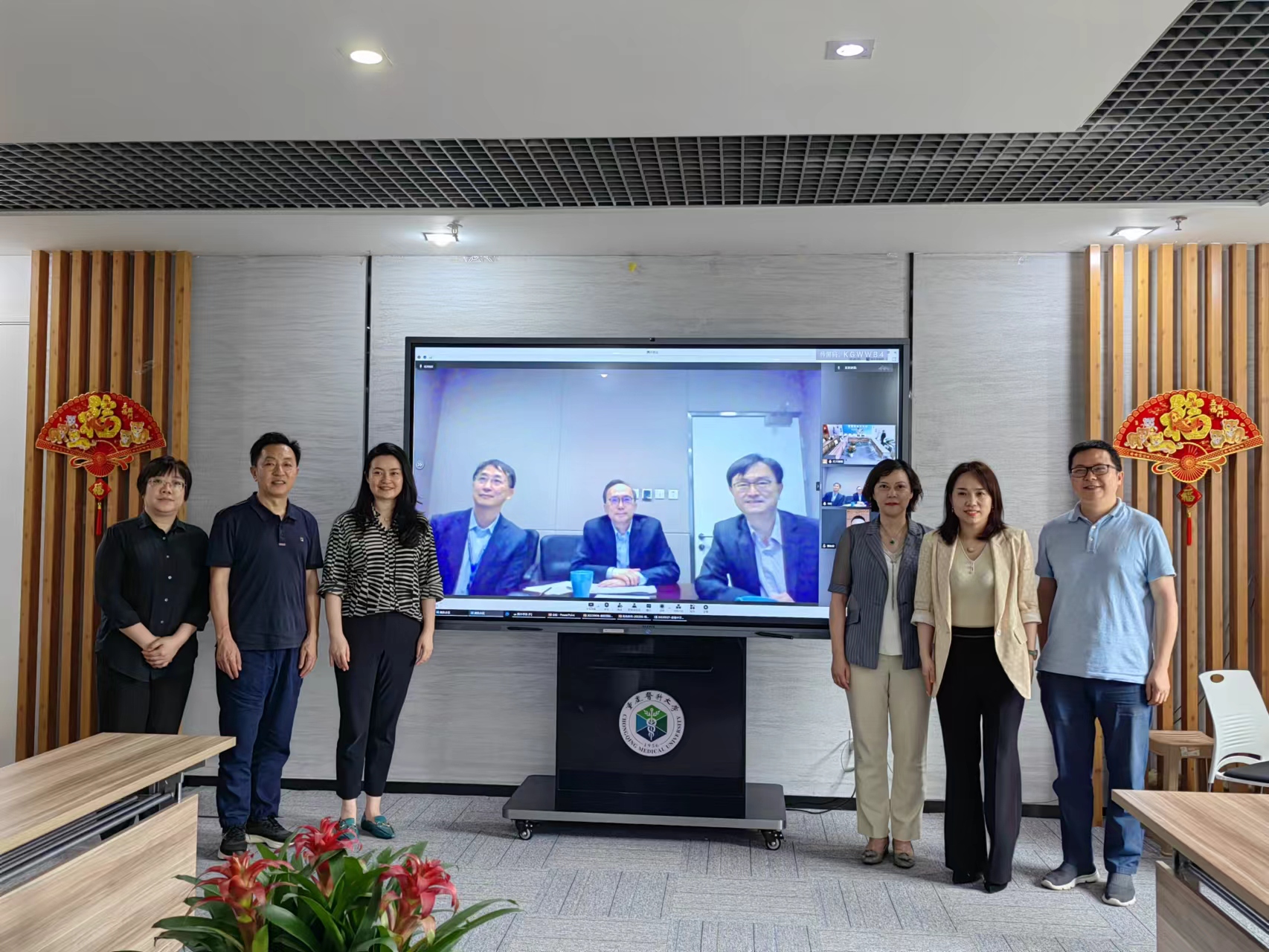 (螢幕上左起)趙暉教授、陳文樂教授及陳新安教授與重慶醫科大學代表合照
中大生物医学学院及重庆医科大学成员于2022年6月6日举行线上会议,本学院出席成员包括学院院长陈文乐教授、副院长(对外事务)陈新安教授及助理院长(研究生教育)赵晖教授。
重庆医科大学检验医学院副院长陈婷梅教授及本学院赵晖教授首先介绍两校的与会者后,陈婷梅教授及陈文乐教授分别简介其学院的最新发展,及两校交流合作进度。之后,与会者讨论探讨于教育及研究方面的合作事宜。在会议后,学院与重庆医大检验医学院于6月尾重新签署有关本科生暑期研究训练的合作协议。
凭借是次会议及重新签订合作协议,不但可加强两院的学术联系,并继续进行学生培训及研究发展方面的合作发展。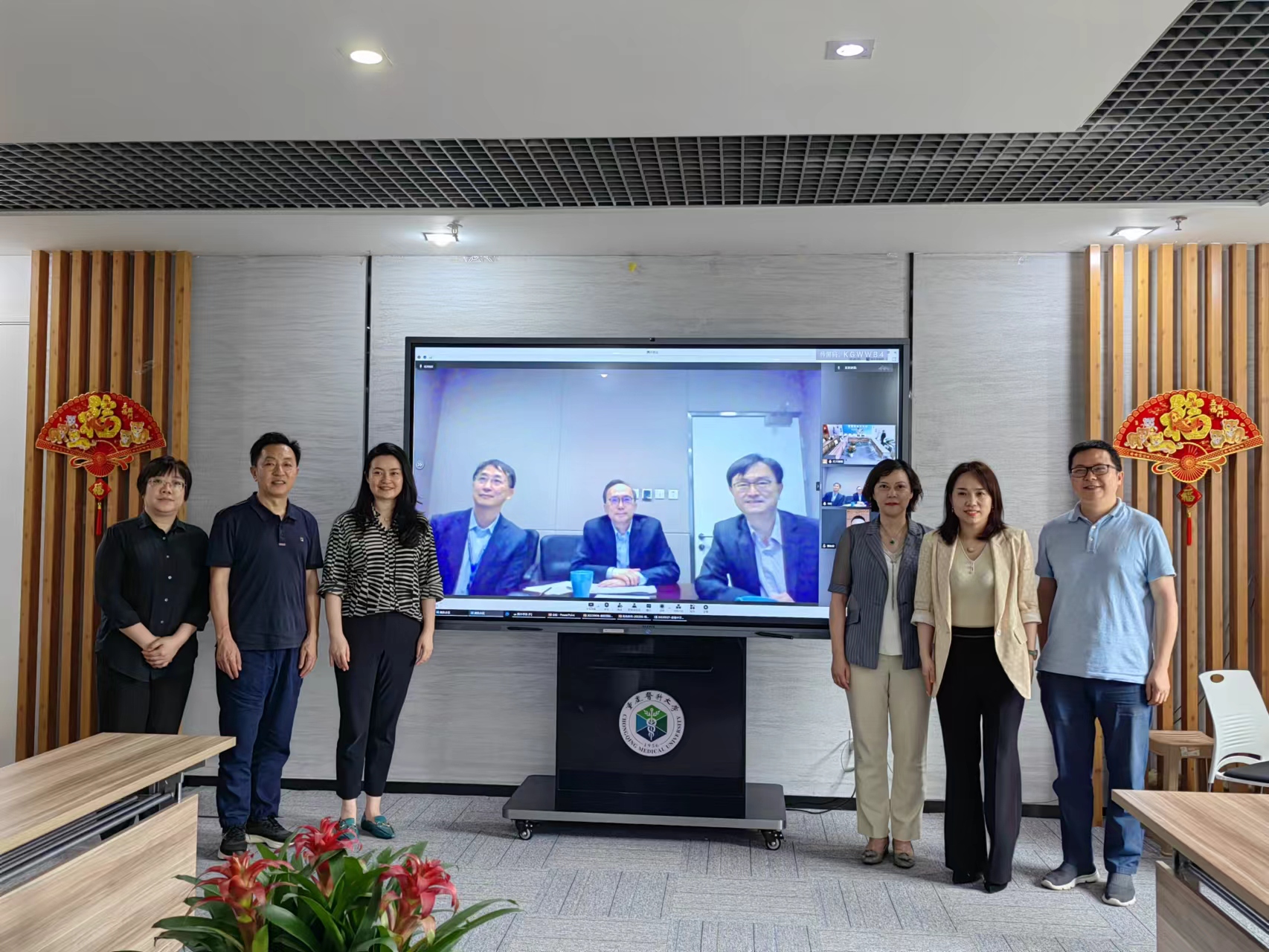 (萤幕上左起)赵晖教授、陈文乐教授及陈新安教授与重庆医科大学代表合照